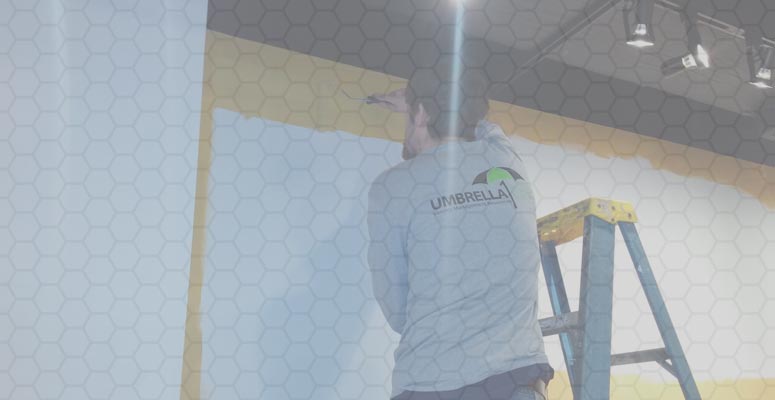 Painting and Drywall Repair
A simple coat of paint goes a long way towards broadcasting your brand in terms of its physical environment. The natural accumulation of dirt, nicks and scratches on both the interiors and exteriors of your building are unavoidable, yet easily resolved. UmbrellaOne's account managers and service partners know that some of the most important work is in the efforts leading up to the application of a coating. No matter what the surface material is, proper cleaning and/or surface preparation is required prior to the painting, to insure the quality and finish of the final results.
From overnight refresh painting projects to complete new color and finish schedules, UmbrellaOne is ready to provide a hassle-free and affordable solution to your project goals.
We'd love to learn more about your commercial painting and drywall needs and discuss how UmbrellaOne can be a valuable partner for you.